December 22, 2021
Celebrating the end of 2021 !
October 19, 2021
The group attended the 11th (2021) National Conference on Fluidization and Particle Technology
Prof. Xi Gao, Ziqing Lao, Xiaomeng Xu and Xuwen Chen attended the 11th (2021) National Conference on Fluidization and Particle Technology (第11届全国流态化及颗粒会议) on Oct.16-19, 2021 at Hangzhou, China. Ziqiang Lao and Xiaomeng Xu made oral presentations; Xuwen Chen made a poster.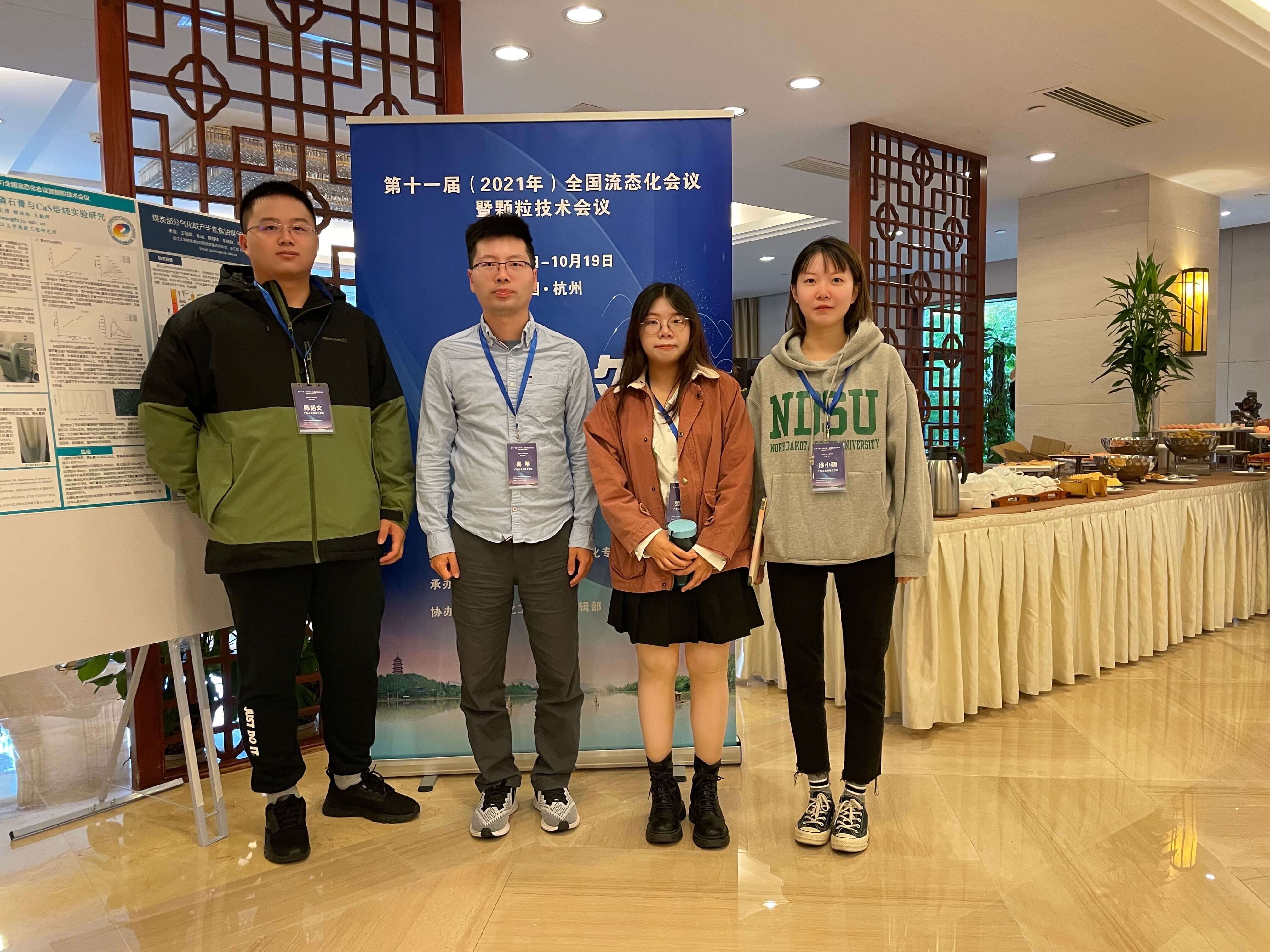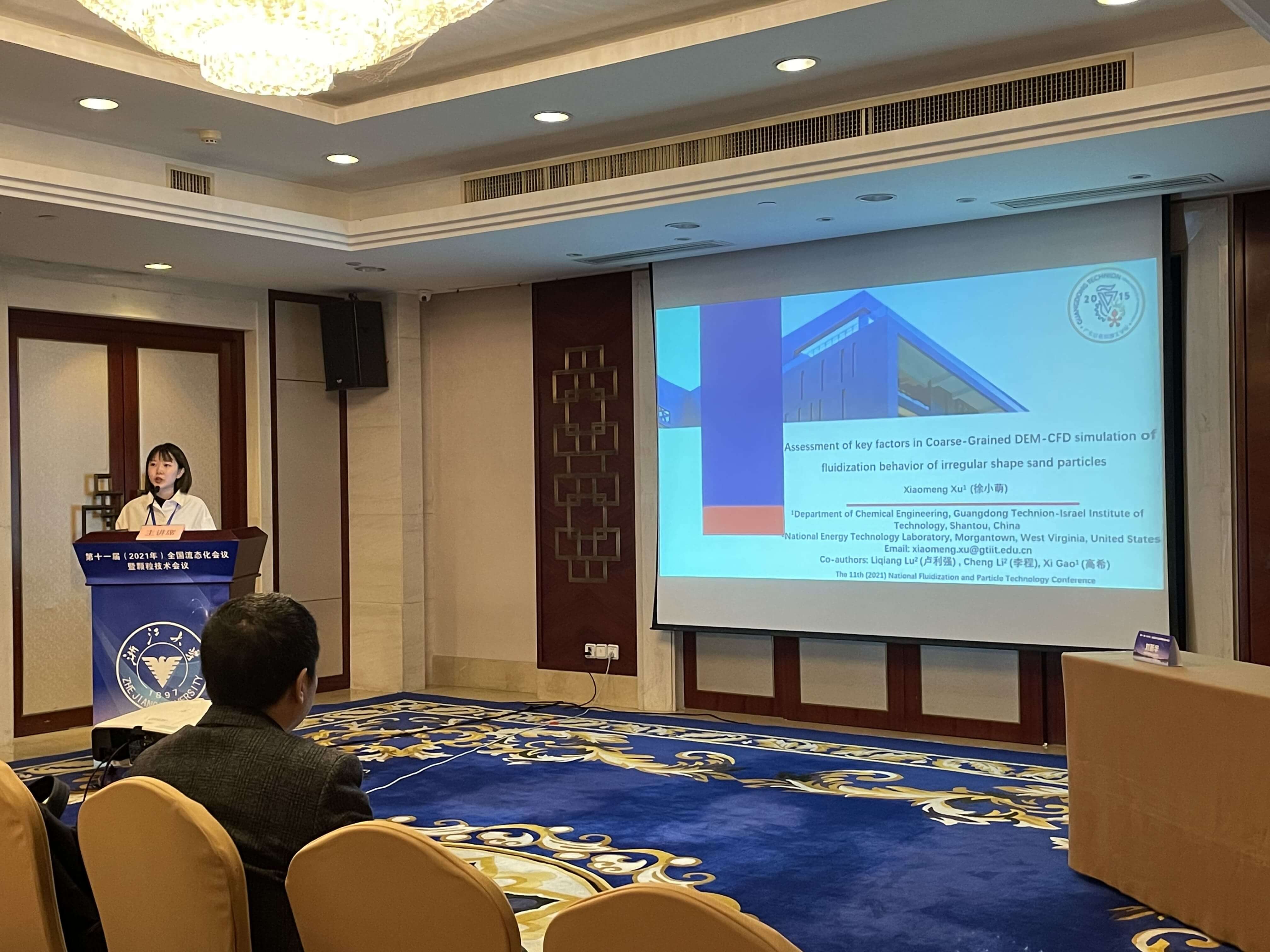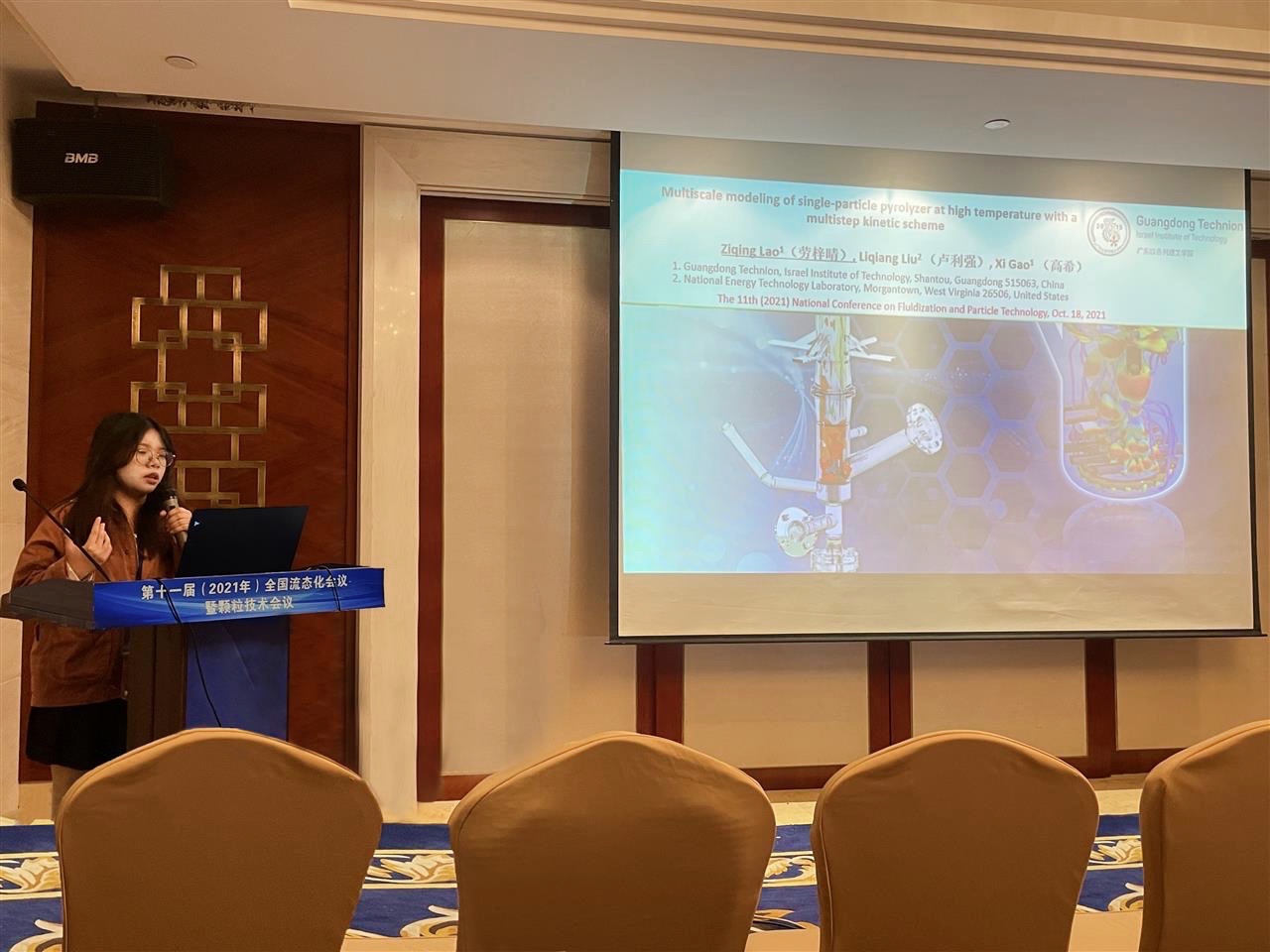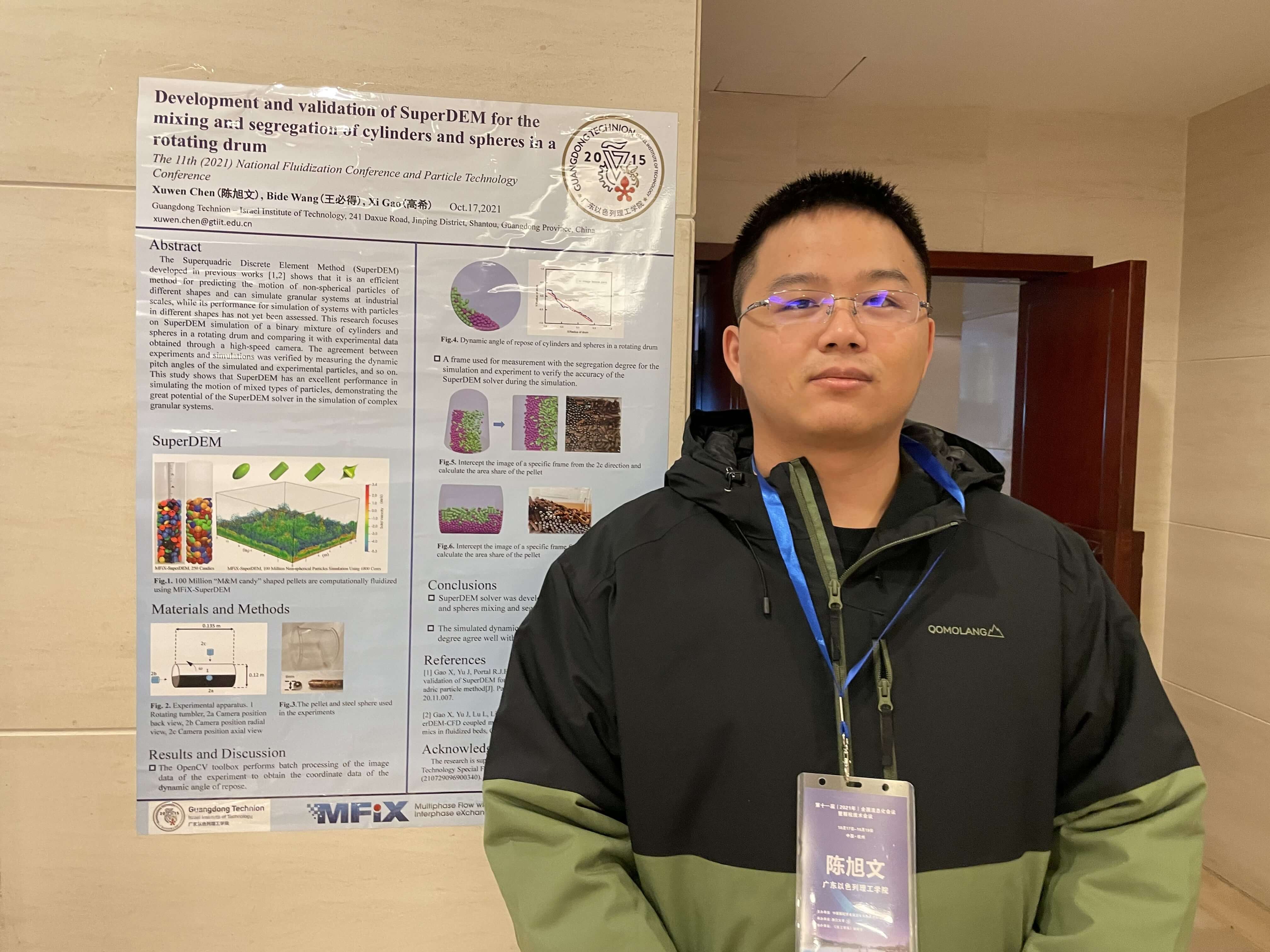 July 12, 2021
Prof. Gao made an invited talk at the UK–China International Particle Technology Forum VIII (PFT8) at Dali, Yunan province on July 12, 2021. Dr. Gao introduced the "SuperDEM Solver for Non-Spherical Particle Fluidization Systems: Development, Validation and Application". A media report on the SuperDEM solver can be found here.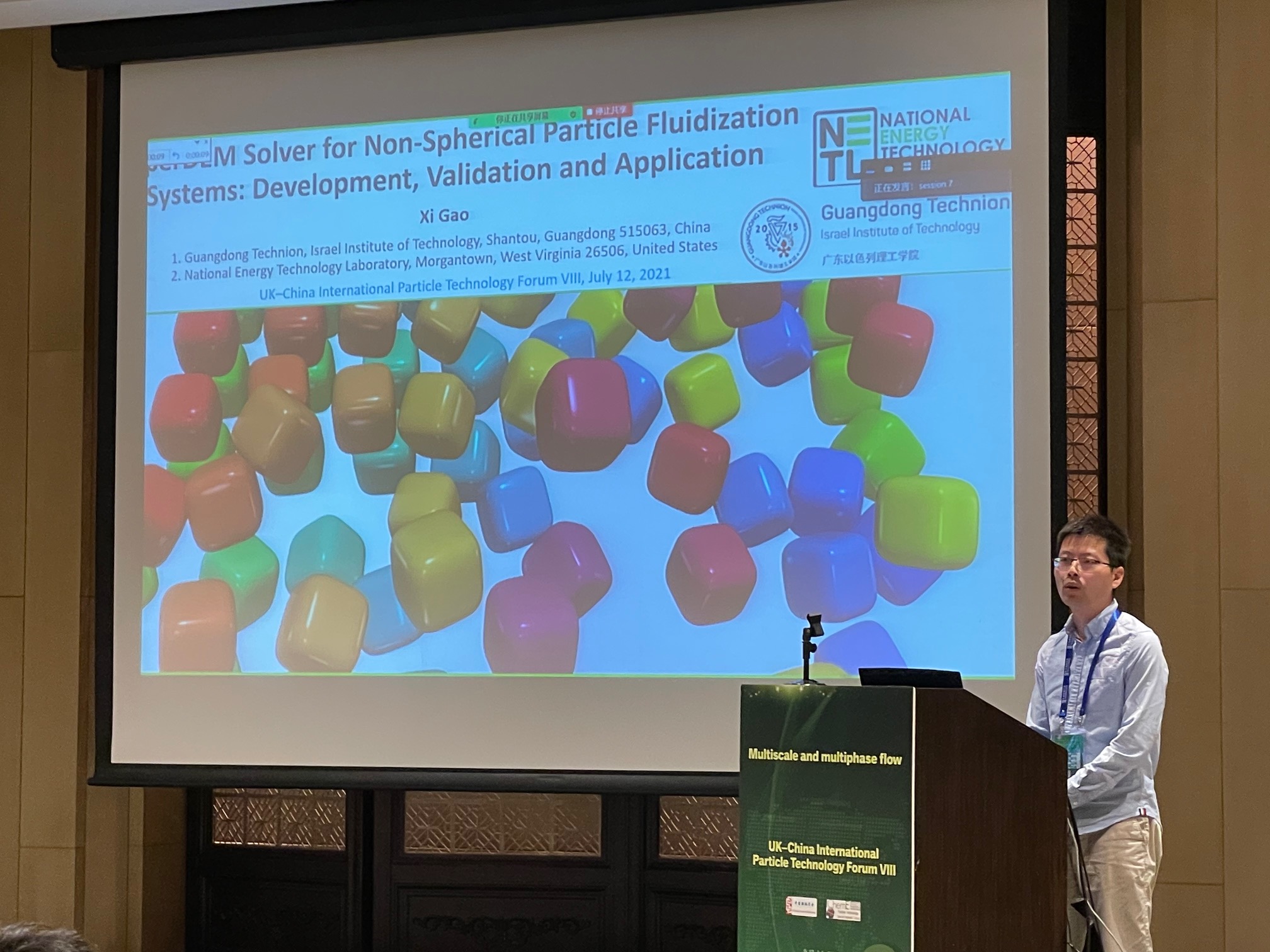 June 2021
Dr. Gao joined Guangdong Technion as an assistant professor in June 2021.